Adoption Forums®
Welcome to the Forums.
Register
If this is your first visit, be sure to check out the FAQ. You may have to register before you can post or search: click here to proceed. To start viewing messages, select a forum below that you would like to view or click View All of Todays Posts.
| | |
| --- | --- |
| Forum Categories | |
| | |
01-30-2010, 08:45 PM
Senior Member

Join Date: Jan 2010

Posts: 178

Total Points: 7,037.67

Donate
Correctable SN?
---
Hi,
I wondered if anyone had experience with requesting a child with correctable special needs. We're trying to research the different types of special needs this covers and their lasting effects. If you have adopted a child with correctable special needs or if you have any info, please share.
Thanks,
Christy
02-01-2010, 08:15 AM
Senior Member

Join Date: Oct 2006

Posts: 933

Total Points: 101,182.36

Donate
We are asking for minor/correctable SN from Korea.
With our first adoption we didn't request SN, but found our DS featured on our agency's website (he was a 'waiting child') for a minor/correctable SN (he was in Guatemala and the system was much different). He had a hydrocele, which in layman's term could be called a swollen testicle.
We looked it up on the internet and found out it is a typically harmless condition that resolves by itself by age 2.
The rest is history! We requested to be matched with him. He's home--happy and healthy with no hydrocele.
My brother has/had a club foot so that is another one we are familiar with. He had corrective surgery and has few lasting effects. He can't be on his feet all day (will never be able to be a laborer) but played sports in school, walks normally, was even a Big 10 college athlete for 2 years (shotput).
I also have a friend with a heart murmur. Does not affect her at all.
I have had friends who have had (bio) premature babies. That one is a little tricky for me b/c most of them are well, but I do know of one that has a great deal of difficulties.
Take some time and do some googling.
__________________
LJR
Mom to 3!
10/13/06 - Application for Guatemala
12/04/06 - Zack's referral, DOB 8/15/06
07/05/07 - Visit trip. Found out I was pregnant the same day we met Zack.
02/23/08 - Surprise bio son, Clayton born!
04/15/08 - Zack finally home forever!
Here we go again!
12/24/09 - Preapp for Korea
01/21/10 - Formal app
03/12/10 - Homestudy appt
03/26/10 - Homestudy appt
04/03/10 - Homestudy appt
04/27/10 - Homestudy finished and all references in
05/20/10 - Finally HSTK
06/10/10 - Fingerprint appt
06/25/10 - I171H
08/21/10 - Referral
08/25/10 - Accept referral of Delaney, DOB 4/10/10
10/07/10 - Legals
11/08/10 - County approval. I600 sent.
12/03/10 - I600 approval
12/13/10 - NVC out
12/16/10 - travel call
01/08/11 - Delaney home forever!
09/14/11 - Finalization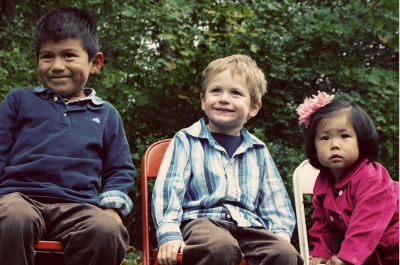 Currently Active Users Viewing This Thread: 1

(0 members and 1 guests)
Posting Rules

You may not post new threads

You may not post replies

You may not post attachments

You may not edit your posts

---

HTML code is Off

---

Points Per Thread View: 1.00

Points Per Thread: 15.00

Points Per Reply: 5.00
All times are GMT -7. The time now is
09:00 AM
.