Adoption Forums®
Welcome to the Forums.
Register
If this is your first visit, be sure to check out the FAQ. You may have to register before you can post or search: click here to proceed. To start viewing messages, select a forum below that you would like to view or click View All of Todays Posts.
| | |
| --- | --- |
| Forum Categories | |
| | |
09-19-2009, 12:48 AM
Banned

Join Date: Sep 2009

Posts: 1

Total Points: 11,632.80

Donate
Babysitter or day care?
---
What do you think is better? Have a babysitter or your child go to a day care? I have a babysitter but I start to worry about the education that my children receive.
Older child, about 7 years, already goes to school starting this month, but the smaller, 3 years and a half, sitting all day with the babysitter. I think that I take my child to day care even if it will be very hard for him. However, I do not know what to choose: babysitter or day care? Please help me!
---
Last edited by kakuehl : 09-19-2009 at

10:44 AM

. Reason: remove link
| | | | | |
| --- | --- | --- | --- | --- |
| | | Adoption Community Information | | |
09-19-2009, 11:25 AM
Junior Member

Join Date: Sep 2009

Posts: 10

Total Points: 1,352.91

Donate
I would choose a babysitter, if you have someone good that you trust. I worked in a day care years ago, while there were good people that worked there, there were others that were not. I take care of a 14 month old in my home. I have had him a couple of months and his vocabulary has doubled, he is also eating by himself, which he wasn't doing before. I also take care of a 9 year old, he does his homework as soon as he gets home, and then I have a requirement that he reads for atleast 30 mins daily even on the weekends. So if you can find someone that is willing to provide the care that you expect I would go with a babysitter instead of daycare.
09-21-2009, 01:24 PM
Senior Member

Join Date: Apr 2008

Posts: 723

Total Points: 9,208.08

Donate
Day care for us. I know I sometimes went crazy staying home with DD so surely it could happen with a sitter. With daycare there was always someone there to give the teachers a break. You have to find a great daycare though. For us it took 3 tries. DD really needs a lot stimulation. Her school has 2 1/2 acres of playgrounds and outbuildings (one is a grocery store, science cabin etc). They are always doing fun projects, lots of art, show and tell, reading, and it is Christian so they do bible studies as well.

DD will be 2 1/2 in Nov and already can count to 10, knows her colors and speaks full sentences. The good part is she knows all this from playing games-not from a super structured approach.
04-25-2011, 11:54 PM
Banned

Join Date: Apr 2011

Posts: 15

Total Points: 666.68

Donate
---
If you can find someone that is willing to provide the care that you expect, then prefer babysitter instead of daycare.
04-26-2011, 08:06 AM
Senior Member

Join Date: Oct 2002

Posts: 1,290

Total Points: 40,155.90

Donate
I prefer daycare. Anyone at any time can get frustrated or make a bad choice. Add in other kids, and anyone can get really frustrated. I like having other adults around to help difuse any frustrations.
04-26-2011, 11:20 AM
mom

Join Date: Mar 2010

Posts: 3,580

Total Points: 164,924.95

Donate
I prefer day care. the peer social interactions, even as young as 3, are worth it
__________________
Nov 5, 2009 - princess moves in
Jan 14, 2010 - TPR, OA signed
Aug 5, 2010 - FINALIZATION

If you want to keep your memories, you first have to live them. Bob Dylan
09-12-2011, 06:09 AM
Junior Member

Join Date: Aug 2011

Posts: 6

Total Points: 550.76

Donate
baby sitter is the best option according to me
09-12-2011, 08:35 AM
Banned

Join Date: Apr 2006

Posts: 2,097

Total Points: 130,517.44

Donate
I chose Day Care for Karate Kid. Lots of teachers and other kids, a curriculum and a posted menu gave me a feeling of security. I had a babysitter growing up and remember hours and hours of One Life To Live and Guiding Light plus having to take a nap whenever the sitter was tired! Not to mention beets - which to this day I still refuse to eat!
__________________
Mother to Sissy - my Mayan Princess (adult) - International Adoption
Mother to Sassy - my Spanish Princess (over 25) - International Adoption
Mother to Karate Kid (age 8) - domestic open adoption of relative
Grandmother to Pink Princess (age 5) - She rules my heart!
2006 - Retired from my job, but haven't quit working!
2010 - Back to a job, can't support a family on retirement pay! Laid off after 6 months! Business went under!
2011 - Job hunting!
10-08-2011, 12:40 PM
Senior Member

Join Date: May 2008

Posts: 1,316

Total Points: 37,833.70

Donate
I'm a nanny right now,But I would rather do child care because of kids playing together,I think child care has better stucture.Also if u choose a baby sitter,It's hard to pick the right one.I have cousins that has babysitters,that were sexually,mentaly and physical abused.I even remember being abused by a baby sitter.
__________________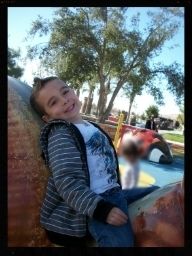 12-13-2012, 11:48 PM
Junior Member

Join Date: Nov 2012

Posts: 14

Total Points: 532.98

Donate
I would suggest Daycare for sure. I think they need that interaction with other children. And you can depend on a daycare to be there...if your sitter is sick, you are stuck! I have had both and I think that daycare was the best option for my daughter.
06-05-2013, 04:42 AM
Junior Member

Join Date: Jun 2013

Posts: 6

Total Points: 238.68

Donate
i would like to prefer experienced baby sitter which can care better then day care women.
08-26-2013, 10:54 PM
Junior Member

Join Date: Aug 2013

Posts: 4

Total Points: 184.58

Donate
Babysitters may be more affordable. Start your child off on the right foot by selecting a child-care option you can both feel good about. But no one can raise your child the way you can.
08-27-2013, 07:20 AM
Senior Member

Join Date: Sep 2008

Posts: 4,052

Total Points: 87,147.75

Donate
If you can get a babysitter or nanny that will do things, that would be my preference. Otherwise, a day care is the better choice (IMHO). the daycares I've used have had an element of schoolwork/learning that benefited the kiddies.
__________________
Millie
Adoptive mom to 4
L, came home 5/05; adopted 6/06
P, came home 2/06; adopted Adoption Day, 06
J, came home 5/07; adopted 1/09
B, came home 5/07; adopted 1/09
Respite to D and J
Currently Active Users Viewing This Thread: 1

(0 members and 1 guests)
Posting Rules

You may not post new threads

You may not post replies

You may not post attachments

You may not edit your posts

---

HTML code is Off

---

Points Per Thread View: 1.00

Points Per Thread: 15.00

Points Per Reply: 5.00
All times are GMT -7. The time now is
06:37 PM
.