Adoption Forums®
Welcome to the Forums.
Register
If this is your first visit, be sure to check out the FAQ. You may have to register before you can post or search: click here to proceed. To start viewing messages, select a forum below that you would like to view or click View All of Todays Posts.
| | |
| --- | --- |
| Forum Categories | |
| | |
02-24-2012, 06:40 PM
Junior Member

Join Date: Feb 2012

Posts: 1

Total Points: 2,837.61

Donate
Potential Housing Benefits for Birthmothers -Please Advice
---
Hello ,

I am considering adoption for financial reasons. I am already mother of 2 and as much as I love my kids a 3rd child right now would be very very difficult for me to care for for financial reasons. I am weighing my options right now as I am pretty firm on what I would like to do. And I know that the most important thing in this process is to make sure that this child is placed with a great family that could give him/her everything they deserve and more. That being said I have a delicate topic in which I'd like to receive advice.

I really started looking for info on adoption after I told my mother I was pregnant and I was freaking out. She talking to her friends heard of a friend of a friend that have been trying to get pregnant for more than 10 years , a couple of attorneys, great family, well financially stable and willing to give this child as they quoted "The world".

Upon my research , I recently called 1800adoption - I found out that through certain agencies I could be eligible ( I def. am - living in my mothers mobile home right now and its 55 and over so my days are counted) for housing assistance. I've Googled everywhere to see what info I could find on birth mothers receiving this type of help because in my case that would benefit greatly me and my 2 kids. I am not in it for the money but I am in this situation where if I could get housing benefits from an agency I'd rather do that, but also really like this family but don't know how to go about it to ask that maybe they would help with this instead? I really just want the best for this baby but I really also need help with my current situation. So how can I find out in which way I could have help with the housing assistant or a way to maybe reach out to this couple that have been trying for so long and deserve a shot at being parents? What would you say to them? Can someone that had assistance in this situation please advice? Thank You- Lovingly , -K
02-25-2012, 12:03 AM
Senior Member

Join Date: May 2008

Posts: 1,315

Total Points: 37,805.93

Donate
Have u went to the welfare office,maybe they could help.U might be able to have someone help u with rent,while your pregant,But I'm guessing,after u give birth,then that would go away.
__________________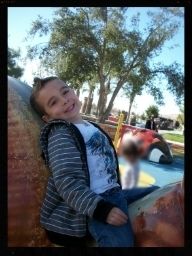 02-25-2012, 10:28 PM
Senior Member

Join Date: Aug 2007

Posts: 2,804

Total Points: 73,424.33

Donate
You qualify for low income housing I would imagine. You need to check that out because it will last after the baby is born.
__________________
First mom to the amazing Kiddo and adopted adult

11/25/2011 Mom and I go to a bridal shower for my baby brother's fiance. We are NOT cupcake artists.
12/12/2011 Grades are out and I got an A. Sure it was only one class, but it is still an A!
5/15/2012 Semester finishes, I a got an A and a B. I was hoping for two A's, but with all the drama, my grades were pretty good.
5/30/2012 Kiddo turns 8. Hard to believe he is so grown up! I talked to him on the phone for the first time on his birthday.
2/1/2013 Take over as Executive Director of the shelter in my community. It is so nice to work in town again.
5/28/2103 I go to a ball game for Kiddo and we celebrate his birthday. Almost 9!


LISTEN and SILENT have the same letters.
Currently Active Users Viewing This Thread: 1

(0 members and 1 guests)
Posting Rules

You may not post new threads

You may not post replies

You may not post attachments

You may not edit your posts

---

HTML code is Off

---

Points Per Thread View: 1.00

Points Per Thread: 15.00

Points Per Reply: 5.00
All times are GMT -7. The time now is
12:52 AM
.